Implant Therapy for the Edentulous Patient
A review of the latest workflow and treatment options
Featuring: Mr. Jimmy Stegall
Implant therapy in the edentulous or soon-to-be edentulous patient is an expanding segment of clinical practice. Thanks to advancements in technologies and techniques, dental professionals are now able to predictably increase function, form and esthetics for this patient population. The purpose of this course is to provide an overview of the evolving treatment options and planning concepts that help contribute to successful full arch treatment. Specific challenges with the edentulous population as well as clinical tips and pitfalls found in specific clinical situations will be discussed.
Event Details
DATE: April 9, 2020
VENUE: Zoom Webinar
HOSTED BY: MicroDental Laboratories
COURSE FEE: Complimentary
CE: 1 CE credits
SCHEDULE:
Lecture:
11:00am – 12:00pm (PST)
1:00pm – 2:00pm (CST)
2:00pm – 3:00pm (EST)

Click Here to Register
You can also register by contacting Tin Nguyen at [email protected] or by calling 800.229.0936
REGISTER EARLY, SEATING IS LIMITED
Cancellation Policy: Please notify us 24 hours prior to course date if you wish to cancel. Please contact Tin Nguyen at [email protected] or 925-495-6168.
About Mr. Jimmy Stegall
With over 37 years of experience, Jimmy is a seasoned dental lab operations and management executive who has presented hundreds of programs to dental societies, study groups, and dental students in the US and Canada. He is a published author and has assisted in research projects with Dentists, universities, and manufacturers. After a successful 30+ year career helping build and lead a large dental lab in South Carolina, Jimmy served as Division President of a 60 member dental lab group, and is now a National Accounts Manager for Dentsply Sirona Implants.
At the completion of this course, participants will be able to understand
Various edentulous treatment options including implant-assisted and implant-supported restorations.
How to identify the best treatment option based on individual patient needs and expectations.
The benefits of new edentulous treatment options including patient-specific friction-retained prostheses and screw-retained fixed hybrids on a minimum of 4 implants.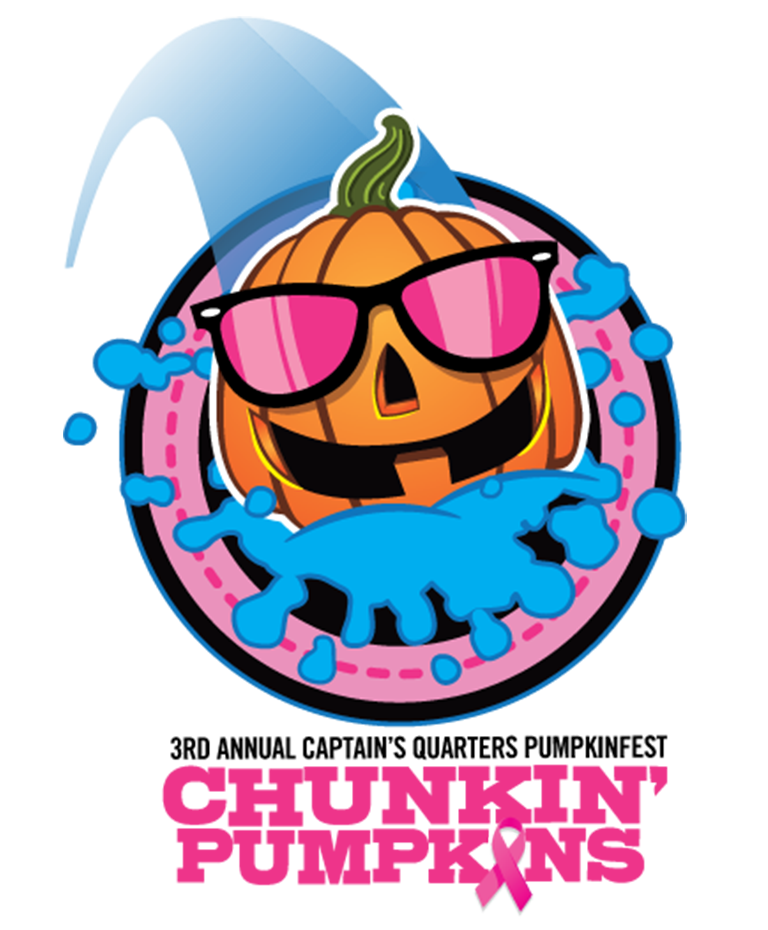 The Captain's Quarters Pumpkinfest Chunkin' Pumpkins
Join ADL and other local businesses in support of breast cancer research. This event will feature live music by The Huckleberries, family friendly activities, bourbon, wine, and beer sampling, as well as pumpkin chunkin'! 15% of the day's proceeds will go to Twisted Pink to support breast cancer research. 
Event Details
Date:
Sunday, October 27th, 2019
Time:
1pm – 6pm
Location:
Captain's Quarters Riverside Grille
5700 Captains Quarters Rd
Prospect, KY 40059
Admission:
Free
Redefining Stability and Comfort: The latest patient-specific overdenture solution
Redefining stability and comfort:The latest patient-specific overdenture solution
The goal of this program is to give clinicians the latest information and tools necessary to succeed in integrating innovative edentulous treatment procedures into their practices.
You will learn the latest about friction-retained patient-specific overdenture solutions and how they are gaining popularity. The concept uses rigid telescopic principles to give your patients a pure implant-borne, palate free, removable result that is easy to clean. Integrating precision technology with today's patient's needs provides them the functionality and esthetics they demand and makes removable dentistry enjoyable again
At the completion of this course, participants will be able to understand:
A new alternative for the treatment of the edentulous patient; a healthier, more esthetic, and maintainable approach.
Proper implant diagnostics: a collaborative approach.
Step-by-step instructions for the clinical team.
Overdenture fabrication and esthetics.
Event Details
Speaker: Dr. Bryan Limmer
Date: Thursday, October 24, 2019
Time: 6:00 – 6:30 pm (Registration and Dinner)
6:30 – 8:30 pm (Lecture Presentation)
Location: River House Restaurant and Raw Bar
3015 River Road
Louisville, KY 40207
Tuition: Complimentary
CE Credits: 2 Hours
Learn More
News
Thanks, Pat, for the Great Feedback!
"Great job on this single unit. I know it seems simple, but you guys knocked it out of the park with the shade and fit. Awesome. Everyone involved is very pleased. Only way you would know 5 is a crown would be because the tissue is a little irritated from the temp today. Awesome Job!"
- Patrick Carroll, DMD